AFFILIATE

LINK CREATION STEPS
Step 1.
CREATING A MARKETING SOURCE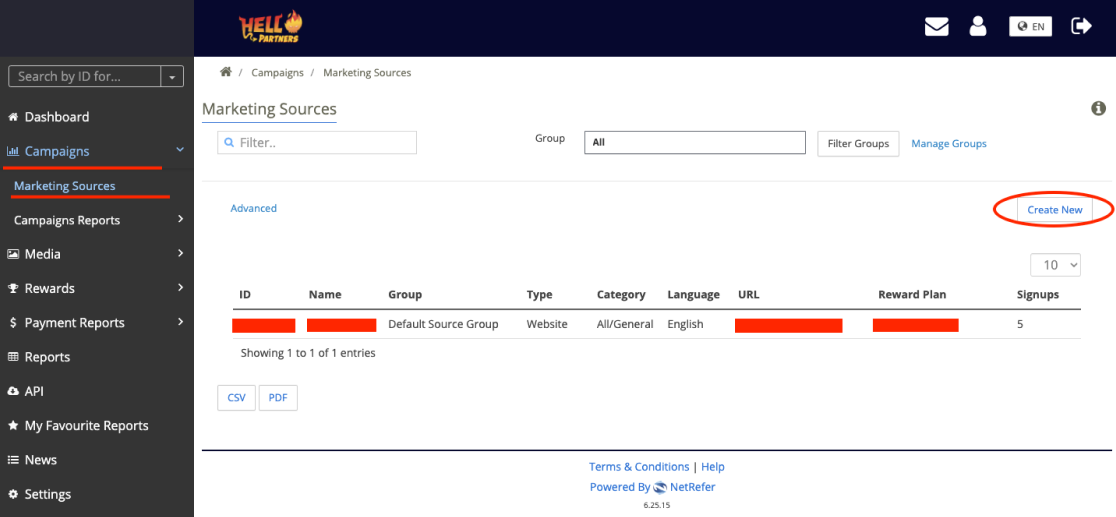 Go to Campaigns -
Marketing Sources

Create New
Сampaign

Fill up the form
and click Save
Step 2.
TRACKING LINK CREATION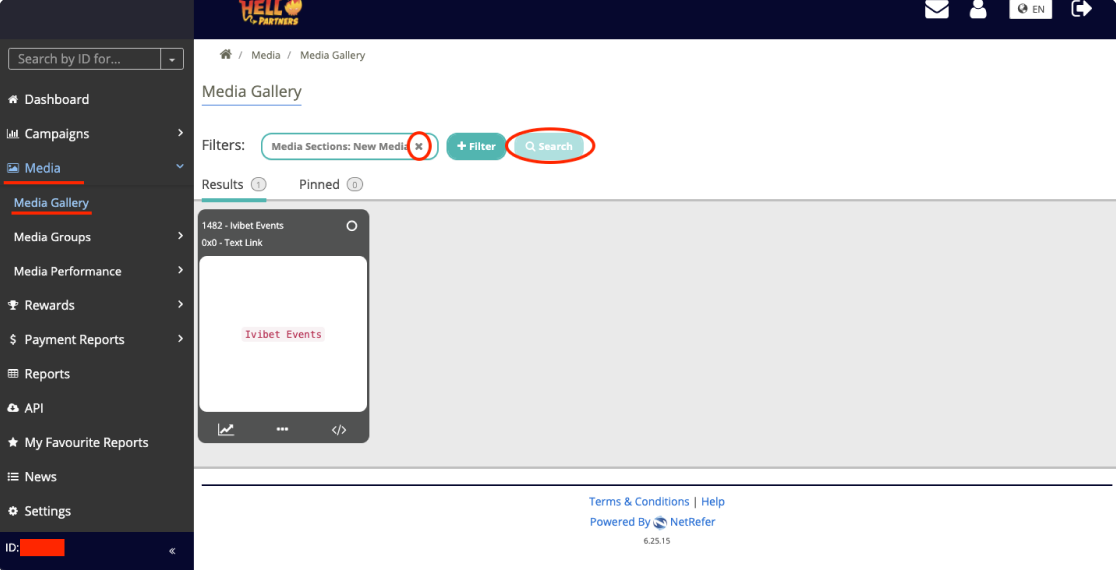 Open Media section (only available on Desktop), then Media Gallery

Click on the "X" to clear Filters and press Search
Step 4.
DIRECT LINKING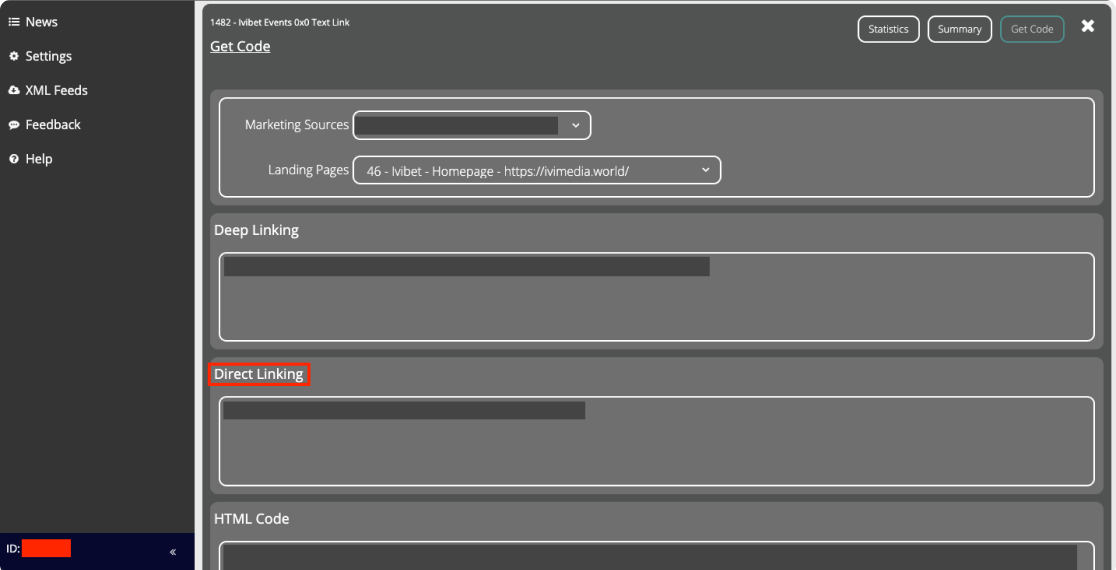 Select Marketing Sources and Landing pages you are interested in

Use the Direct Linking section to acquire the tracking link. (WARNING: Do not paste the link into the browser and copy from there. The link may change and will not track correctly. The link must remain as provided)
You may preview the landing page by opening the Direct Link in the browser. This way,it is easier to understand which LP suits better for your campaigns.
STATUS CHECKING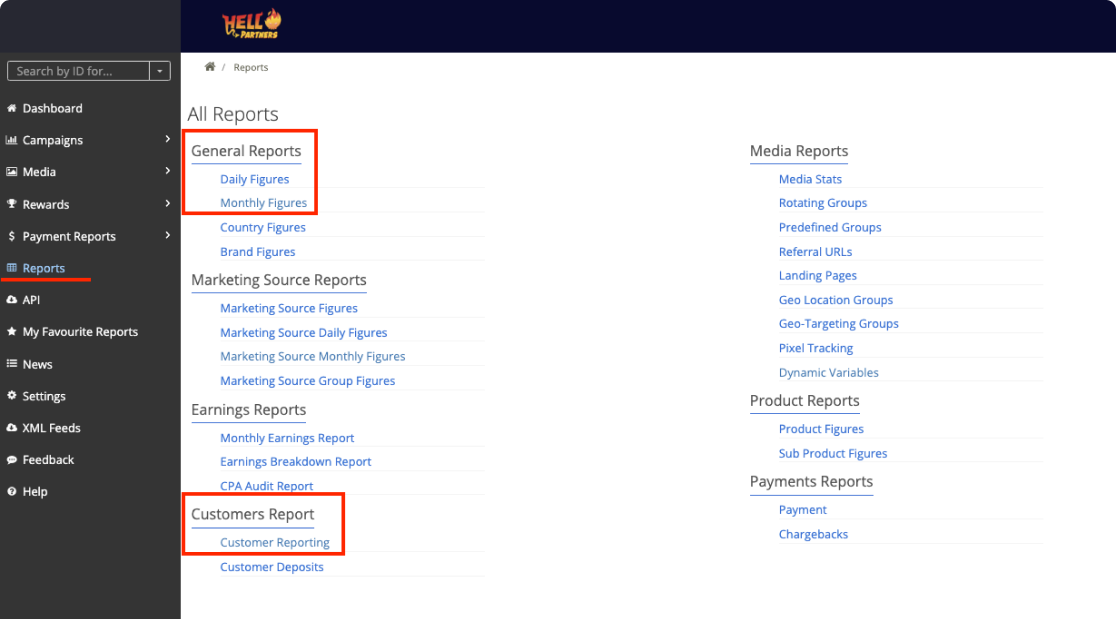 You may check the Daily and Monthly Figures in the Reports section of the platform

Customer Reports are located at the bottom of the list